Fresh Desk - Twilio Bulk SMS Integration
Key Points
Two-way SMS messaging

Supports both inbound and outbound

SMS message

Ad hoc messaging

SMS Outbound Message Initiator

Bulk messaging

Send bulk SMS messages to multiple customer at once

Auto-ticketing system

AI in creating Tickets or Threads
---


Prerequisites
Enter your Twilio Account SID.

Enter your Twilio Auth Token.

Click Save.

Enter your Freshdesk domain i.e oappsxyz.freshdesk.com -


Do not include http or https

Do not provide some other domain which is not related to yours.


Enter your Freshdesk API Key.


Login in to your Freshdesk account.

Click profile settings.

The Freshdesk API key is displayed on the right side.
---
Setting Up
Enter a phone name, example US Support , Sales etc

Select the number.

Type your message
Click Send button.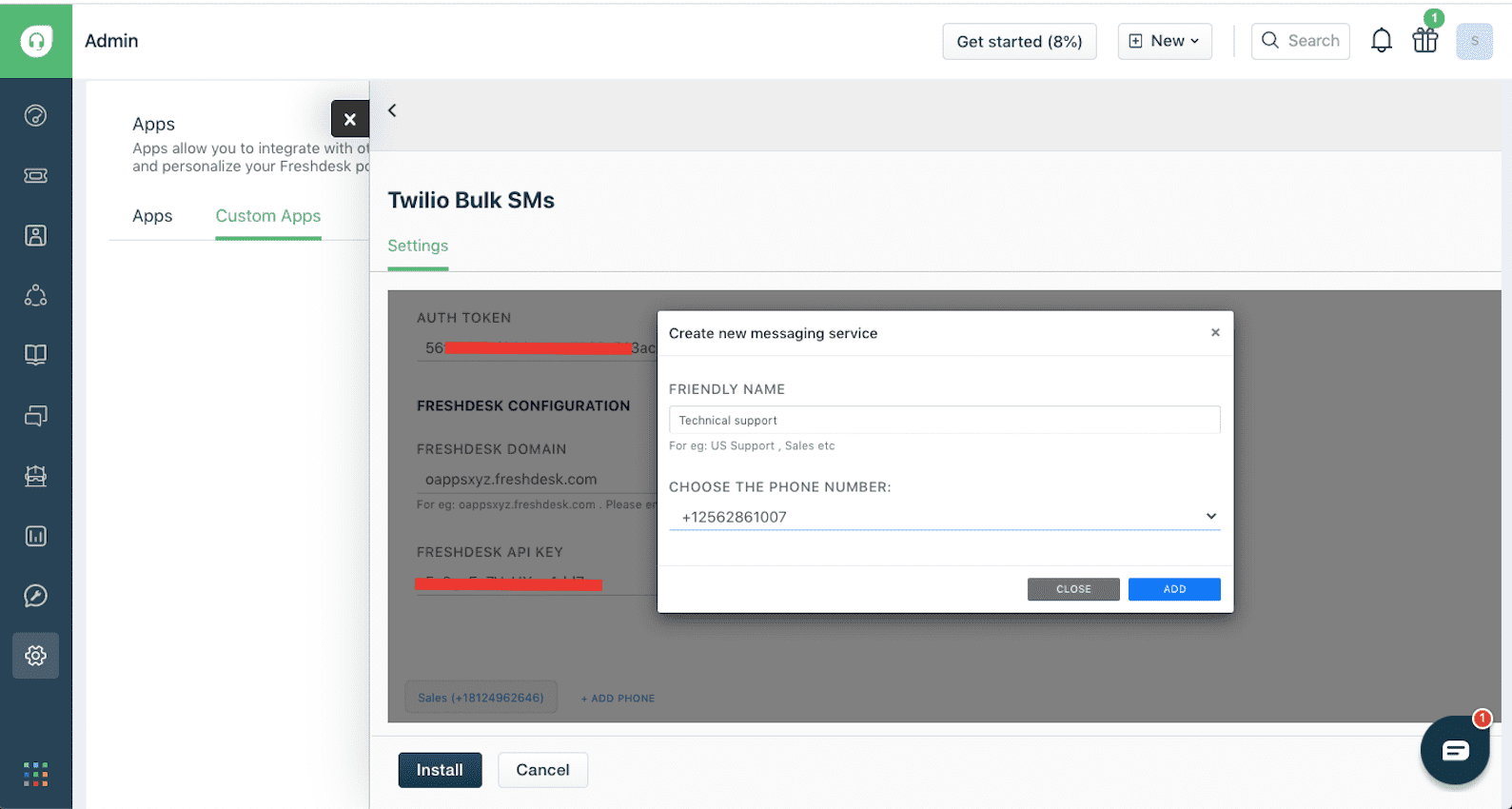 ---
Outbound Initiator
Click the Twilio icon present in the left panel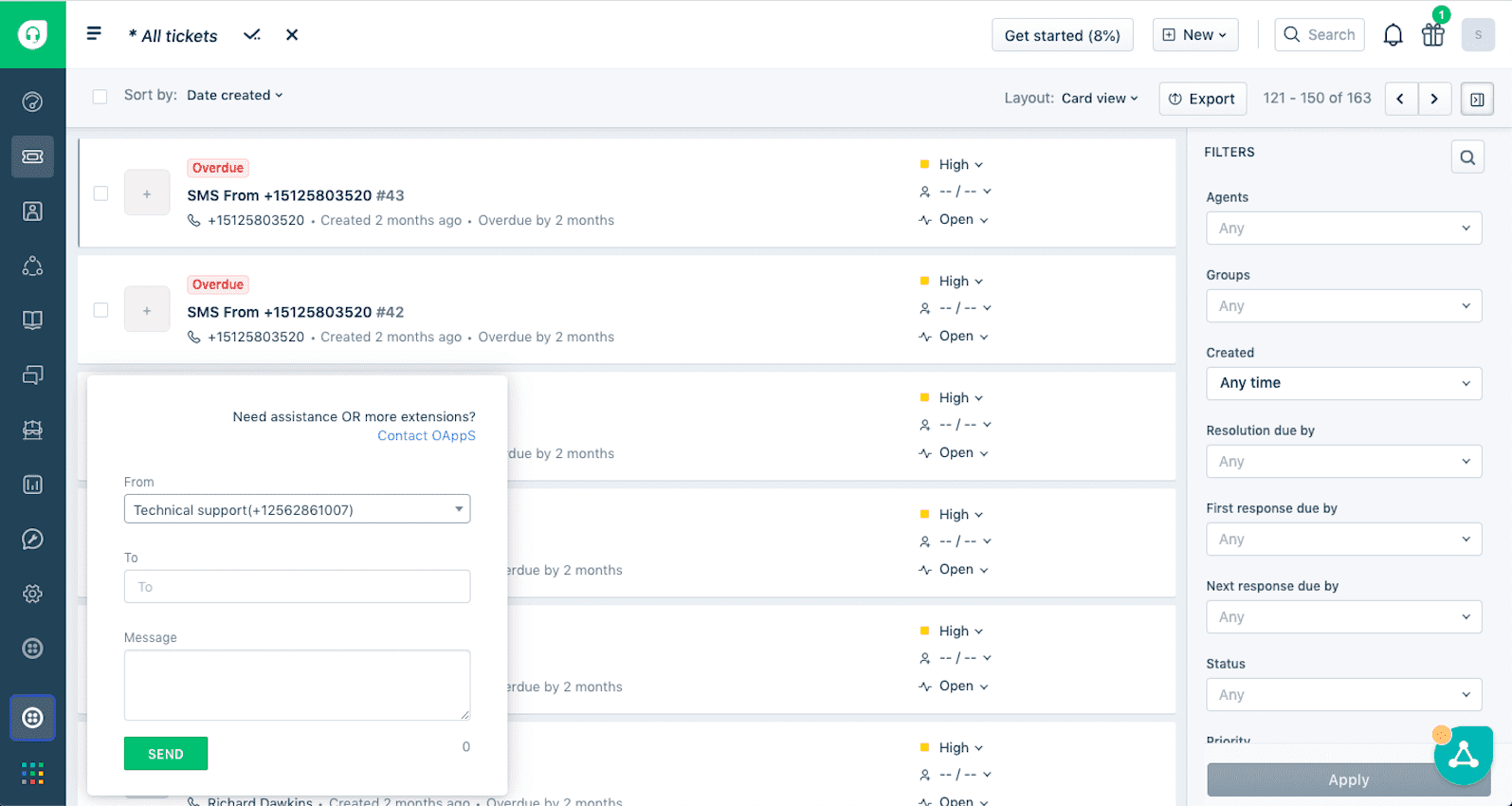 ---
Bulk SMS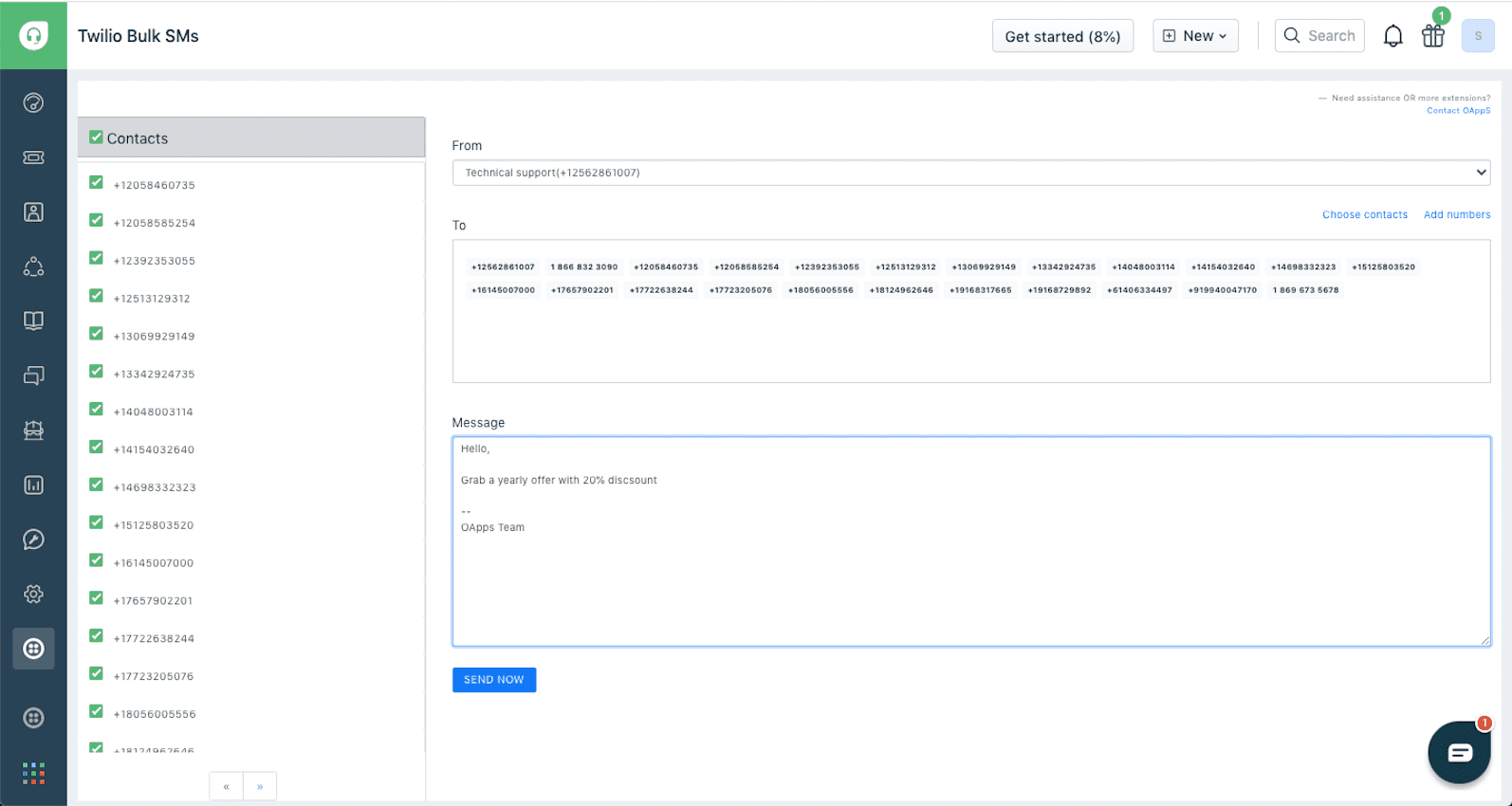 ---
Ticket detail view - Right panel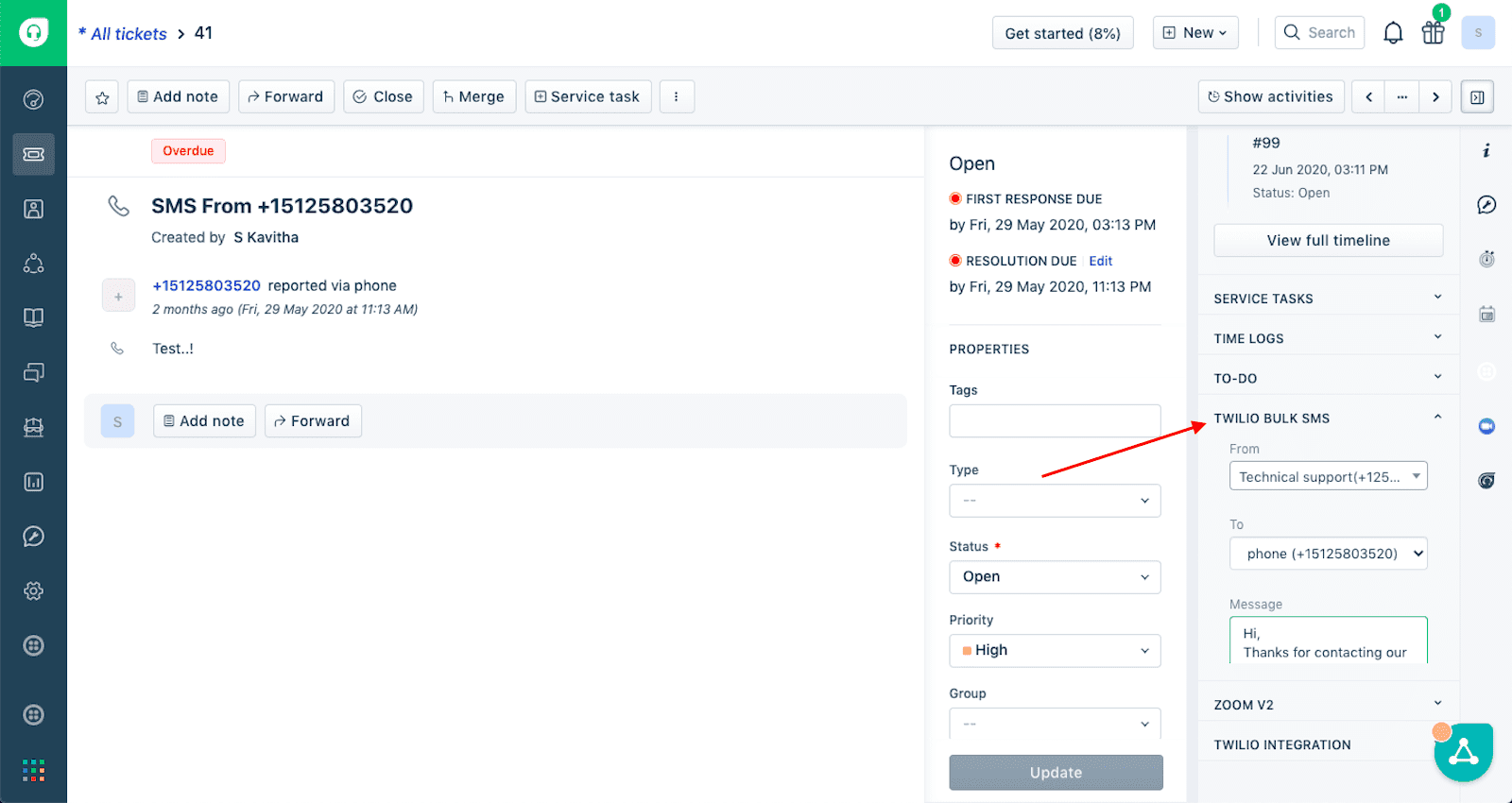 ---
All set go, Explore Twilio Bulk SMS-Fresh Desk Integration integration and contact us For any support
help@oapps.xyz
Related Articles

Twilio Bulk SMS Multiple Number Support

Key Points Multi-recipient support: Send bulk SMS messages to multiple customer at once. Multi-numbers support: Supports multiple Twilio numbers, allowing user to associate numbers with different departments. Intelligent Processor: AI in creating ...

Zoho Desk - Twilio SMS MMS Integration

Key Points SMS and MMS Inbound and Outbound Support: Enjoy unlimited inbound & outbound SMS and MMS messaging services. Hassle-free Outbound Messaging: SMS Outbound Message Initiator to message any contact anytime. Intelligent Processor: AI in ...

Twilio SMS MMS for Zendesk

The integration of Twilio SMS and MMS capabilities with Zendesk brings you a streamlined communication experience right within the Zendesk user interface. This integration empowers your agents to communicate seamlessly with customers through SMS, ...

Vonage Bulk SMS for Zoho CRM

Instantly send SMS messages using both Templated and customized SMS. Write workflows with webhooks to send automated SMS messages to clients. Get notified in Zoho CRM when you receive a text message to your Vonage number, and maintain an SMS history ...

Twilio SMS for Zoho CRM

By integrating Twilio SMS with Zoho CRM, you will benefit from the following, Twilio SMS for Zoho CRM extension enables SMS/MMS communication within Zoho CRM modules. Inbound / Outbound SMS Support. Send and Receive SMS within Zoho CRM Bulk SMS ...