Zoho Desk - WorkflowMax Integration
Key Points
Easy Add/Update

Adding a timesheet entry from Zoho Desk to WorkflowMax.

Auto-updates

In a note, the description of the ticket will automatically be populated and you can update it if needed.

Timeline tracking

Time spent in the Zoho Desk ticket will be tracked in the WorkflowMax Timesheet.

Hassle-free

User-friendly app and time-saving.
---


Setting Up
1. Install the plugin from Zoho Desk Marketplace listings
2. Select Profiles & Department to which you need to install
3. Agree Terms and conditions
4. Click Install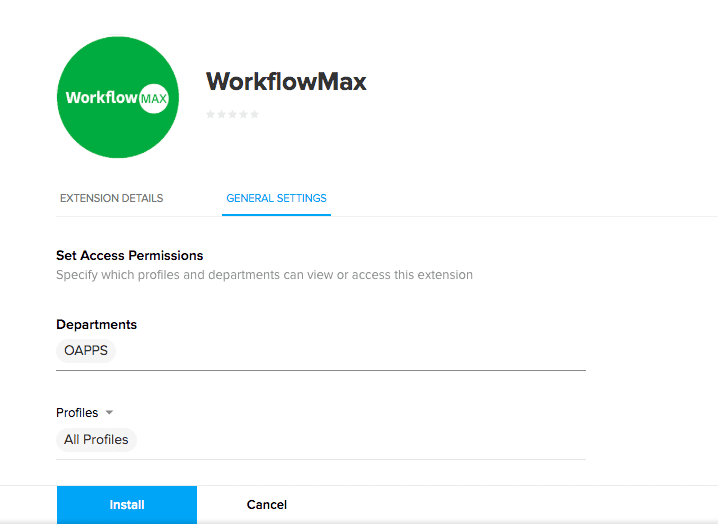 ---
WorkflowMax Authorize

Enter the following details to authorize with WorkflowMax application,

WorkFlowMax API Key.
WorkFlowMax Account Key


(Ensure that there are no trailing/leading spaces.)


Paste it into the app and it is good to go.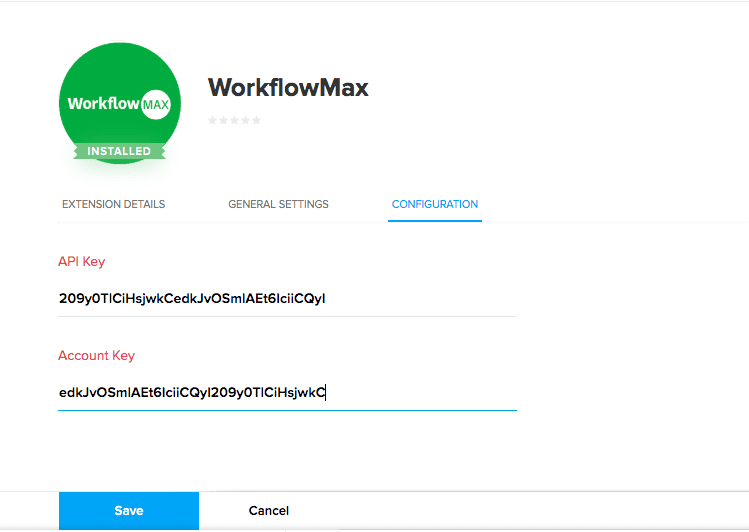 ---
Add Timesheet from Zoho Desk
1. Now go to your tickets view, you can use WorkflowMax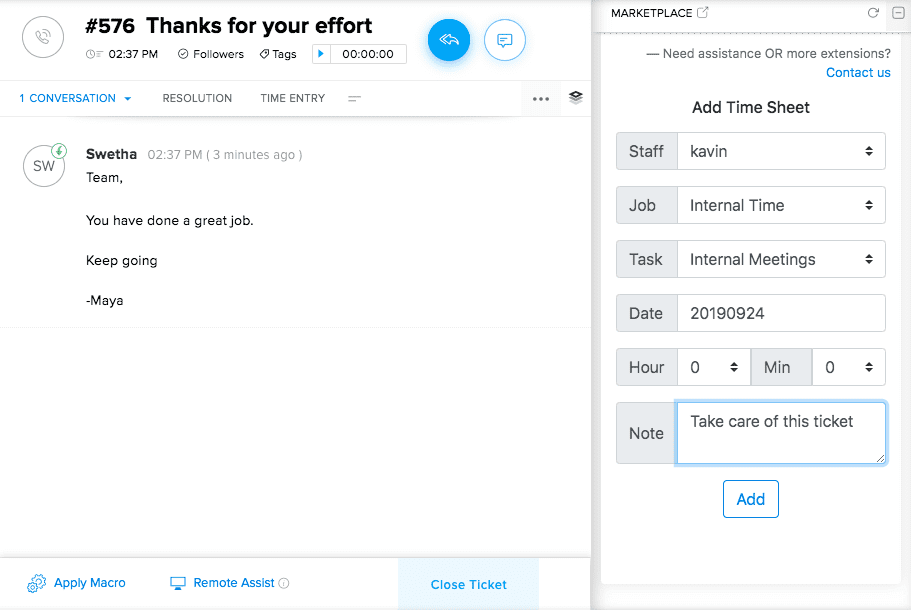 All set go , Explore WorkflowMax integration and contact us For any support
help@oapps.xyz
Related Articles

Zoho Desk - Zoom Integration

Key Points Quick sharing Generate Zoom meeting URL in the ticket details page and send it to the customer Easy-sharing Use audio, video, and screen sharing features to get a better understanding of customer's issue Multi-hosting Multiple agents in an ...

Vimeo for Zoho Desk

Key Points Keep-Track of Comments Video comments can be added as tickets in Zoho Desk. Instant reply Agents can reply through Zoho Desk On-Track with updates Comment replies will be added to the corresponding ticket as a thread Auto-update Agent's ...

Zoho Desk - Telnyx SMS Integration

Key Points SMS and MMS Inbound and Outbound Support Enjoy unlimited inbound & outbound SMS and MMS messaging services Hassle free Outbound Messaging SMS Outbound Message Initiator to message any contact anytime. Intelligent Processor AI in creating ...

Viber Chatbot for Zoho Desk

Key Points SMS and MMS messaging SMS and MMS Inbound and Outbound Support Tickets and threads concepts Tickets and threads concepts implementation for SMS/MMS Incoming messages Incoming messages will be created as new tickets inside Zoho Desk Viber ...

Active Campaign for Zoho Desk

Key Points Easy-access Access Active Campaign Contacts, Organisations Increase opportunities Create a New opportunity from a ticket. Grow your contacts Create a New contact from a ticket Auto-mapping Default contact mapping Install Now ​ Step 1 ...