RingCentral for Zoho Desk Integration
Key Points
SMS made easy


Send and Receive messages through same channel.

Auto-ticketing


Artificial Intelligence in creating Tickets and Threads.

Multi-choices


Multiple number support.

Accessibility


Easy to use and user friendly.

---


Setting Up
1. Choose Department where the SMS to be converted as Ticket

2. Choose channel name as SMS or choose your own name
3. Choose the Profile to access.
4. Agree Terms and conditions
---
Zoho Desk Authorize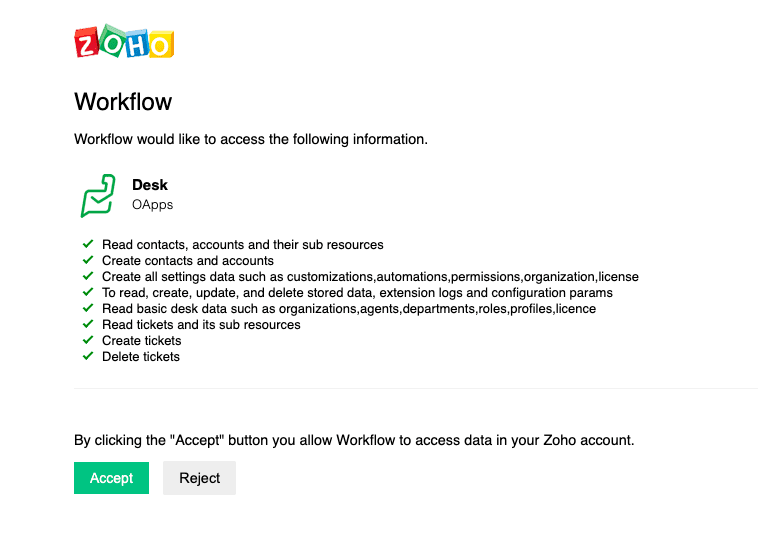 ---
RingCentral Authorize
1. Authorize RingCentral with Email id and password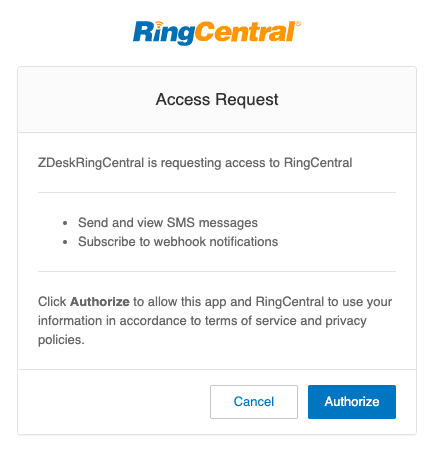 ---
Creating Tickets
1. Tickets will be created when a SMS is received from the configured RingCentral account phone numbers.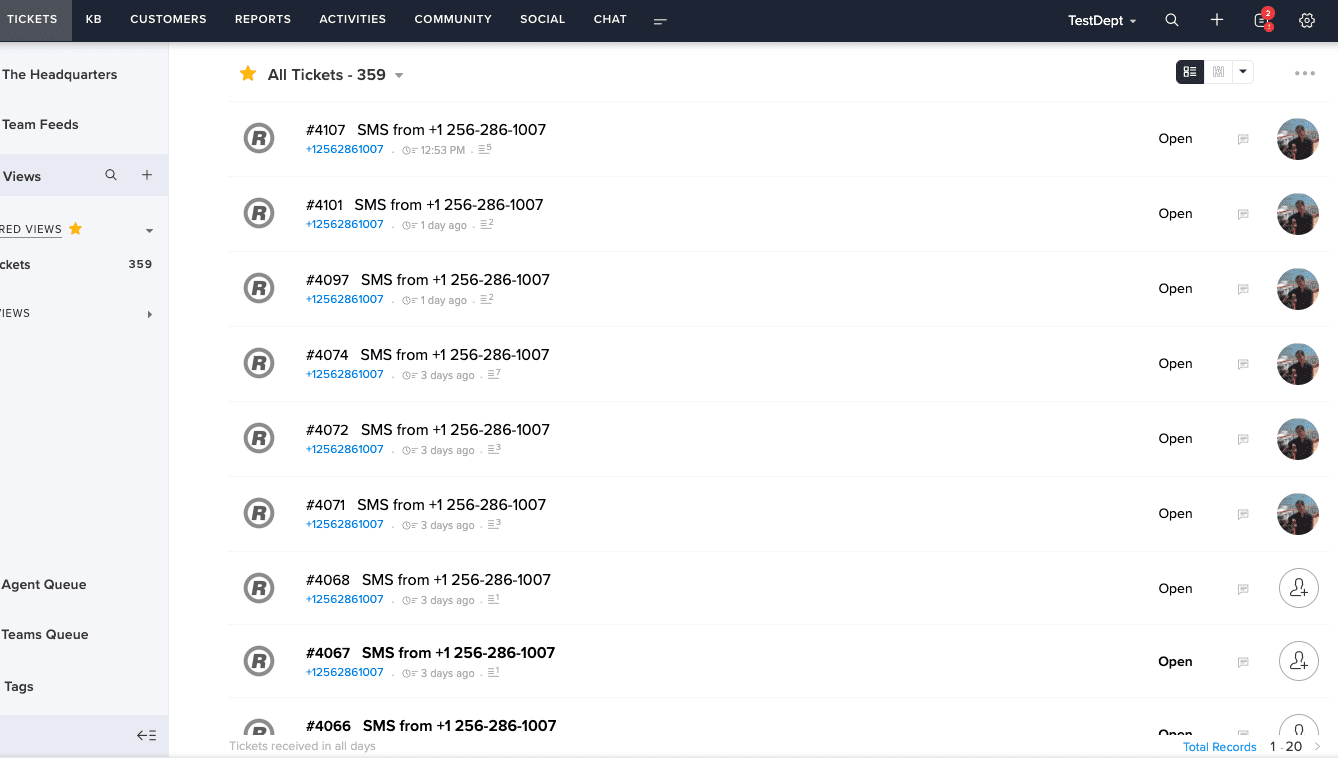 ---
Reply in Ticket
1. Reply can be sent to the received SMS from within the same ticket.
---
Ticket Detail View
1. New messages received for the existing SMS will be created as a thread to the ticket facilitating full conversation view of the ticket.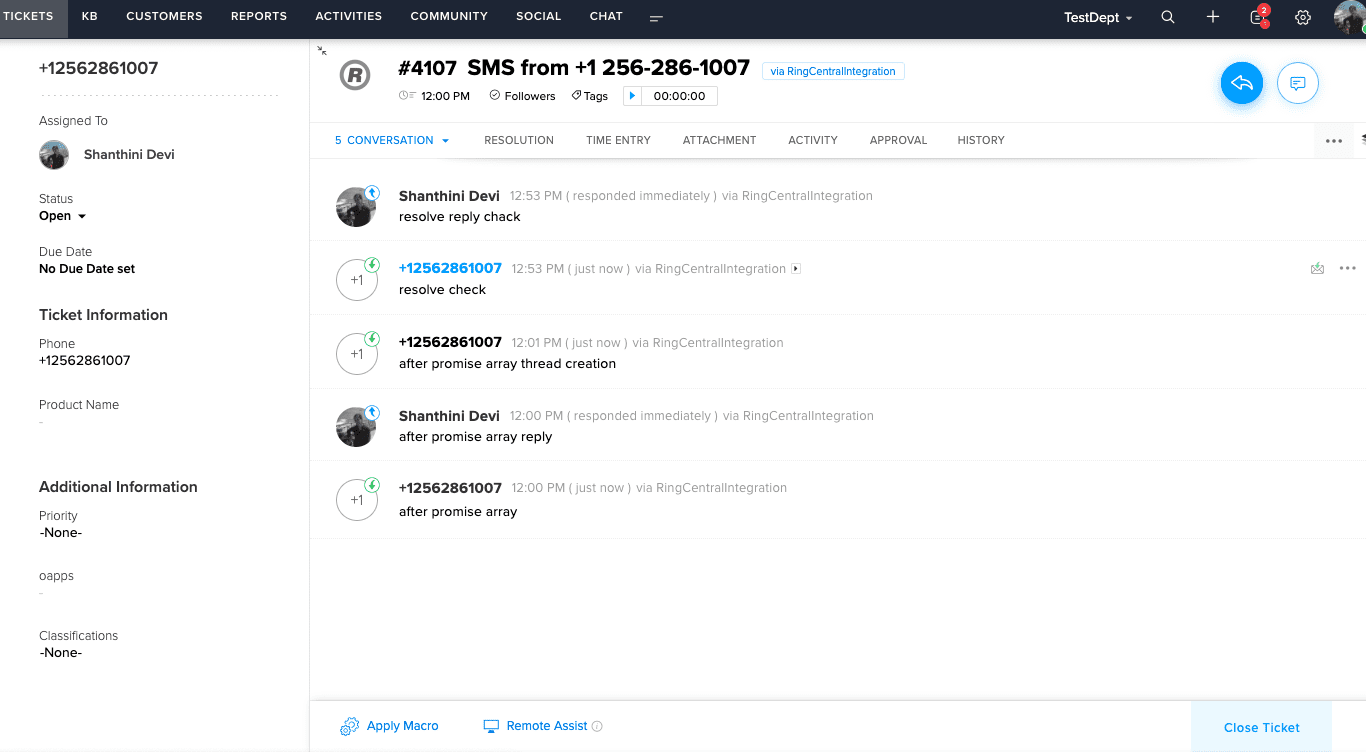 All set go, Exp
lore
RingCentral- Zoho Desk
Integr
ation and contact us For any support
help@oapps.xyz
Related Articles

Zoho Desk - WorkflowMax Integration

Key Points Easy Add/Update Adding a timesheet entry from Zoho Desk to WorkflowMax. Auto-updates In a note, the description of the ticket will automatically be populated and you can update it if needed. Timeline tracking Time spent in the Zoho Desk ...

Zoho Desk - Zoom Integration

Key Points Quick sharing Generate Zoom meeting URL in the ticket details page and send it to the customer Easy-sharing Use audio, video, and screen sharing features to get a better understanding of customer's issue Multi-hosting Multiple agents in an ...

RingCentral for Zoho CRM

Key Points Easy SMS: Type and send SMS text just in few clicks. Bulk SMS options: Send Bulk SMS messages to Leads and Contacts Record-keeping: Text logs are recorded under activities Acknowledgments: Get instant delivery reports. Install Now ​ Step 1 ...

Vimeo for Zoho Desk

Key Points Keep-Track of Comments Video comments can be added as tickets in Zoho Desk. Instant reply Agents can reply through Zoho Desk On-Track with updates Comment replies will be added to the corresponding ticket as a thread Auto-update Agent's ...

Zoho Desk - Telnyx SMS Integration

Key Points SMS and MMS Inbound and Outbound Support Enjoy unlimited inbound & outbound SMS and MMS messaging services Hassle free Outbound Messaging SMS Outbound Message Initiator to message any contact anytime. Intelligent Processor AI in creating ...