---
Setting Up
1. Install the plugin from Pipedrive.
2. Click enable button to authorize.
3. Authorize Ringcentral.
4. Click the Complete Installation button.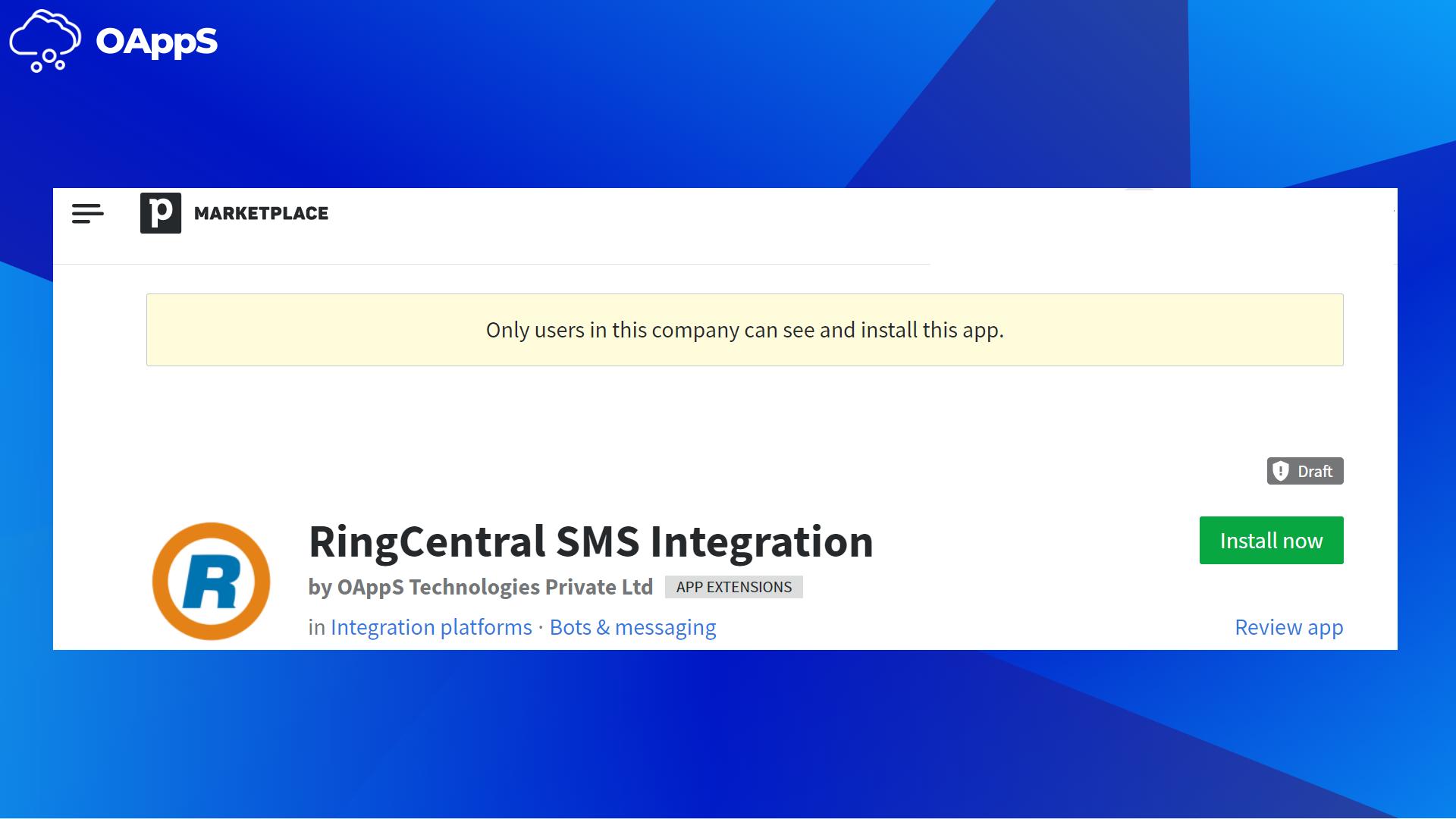 ---
---
Add Phone Number
Click the AddPhone button.

Save Ringcentral Phone number with a Friendly Name.

Select the number from the drop-down.

Add more numbers using the same Add Phone Number flow.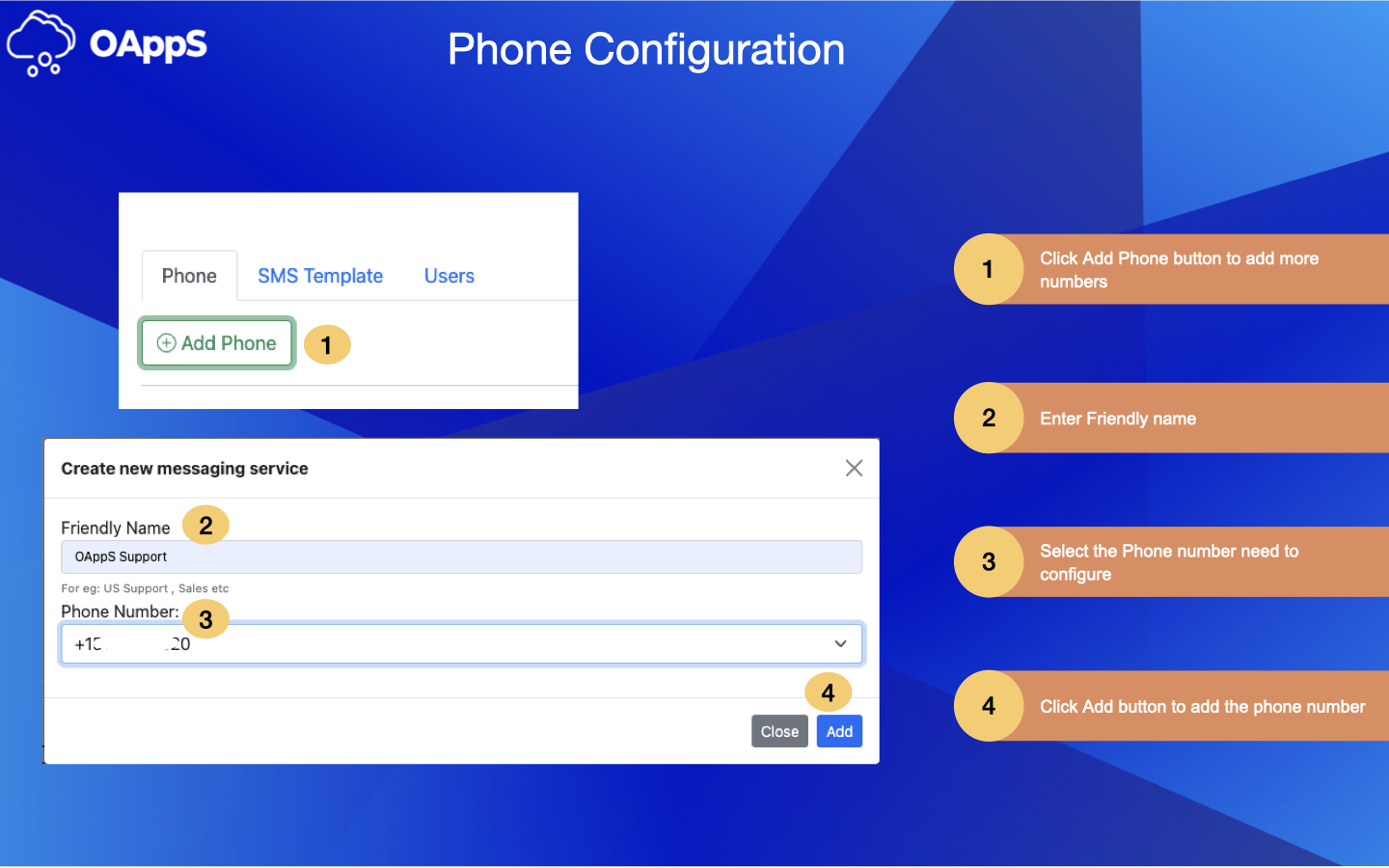 ---
Templates
Click the Add Template button.

Save unlimited templates with Pipedrive fields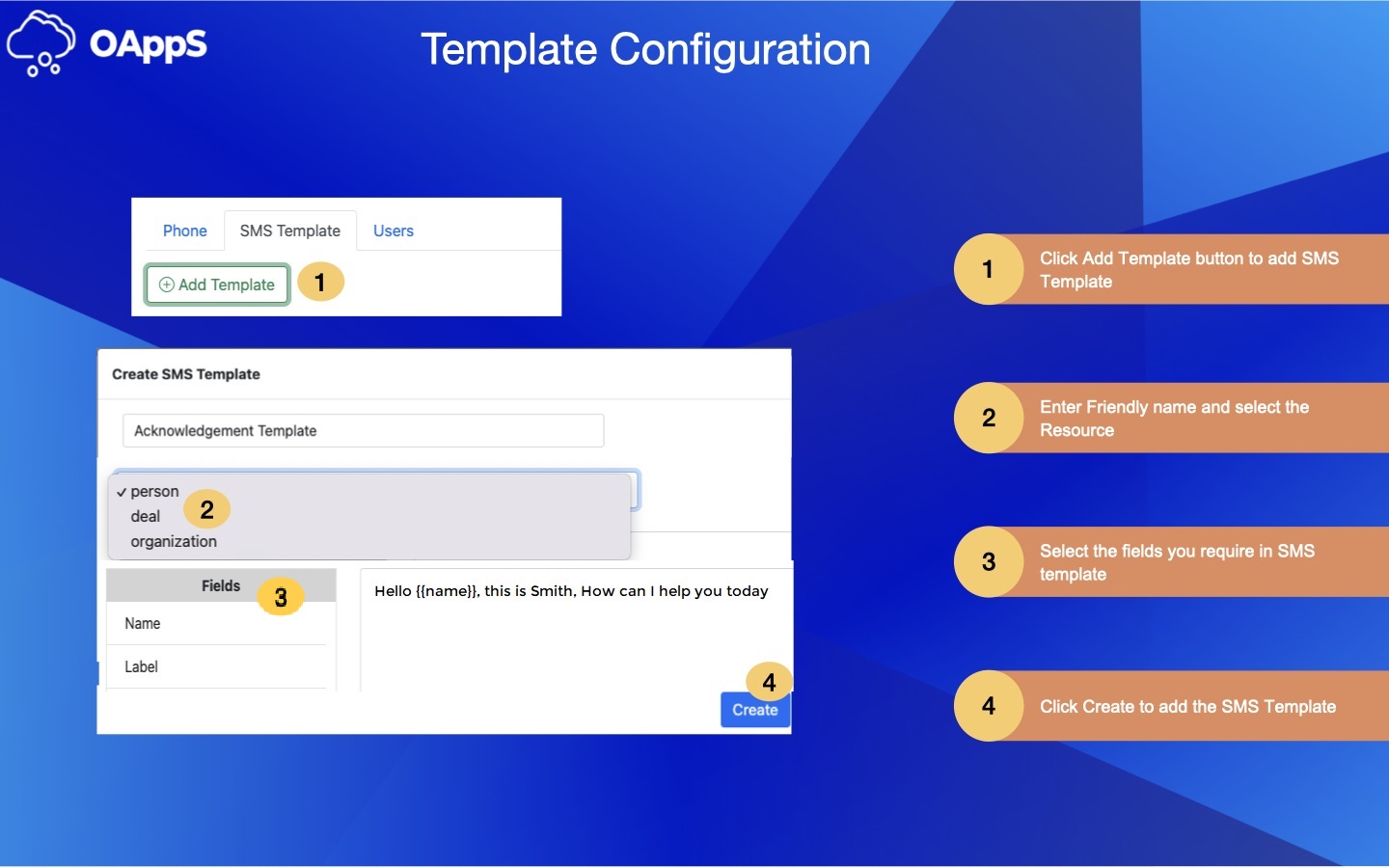 ---
1. After successfully adding numbers go to the Pipedrive page.

2. In the Contact/Deal/
Organizations
detail view page click the sendSMS button in the app panel.
3.
Inbound and Outbound messages will be added as Notes under each record.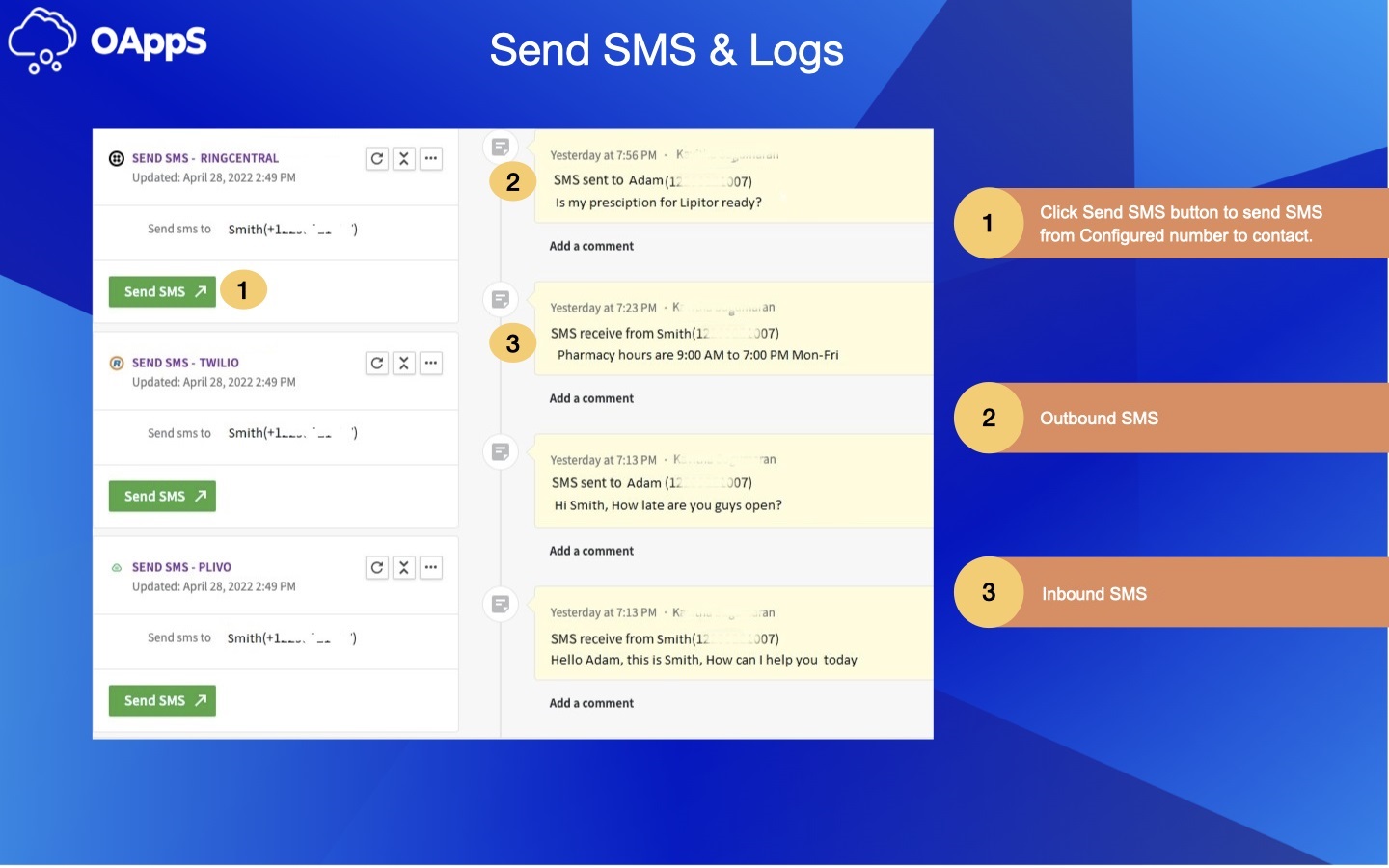 ---
Send SMS
1. Select the From Number from the dropdown.
2. To number automatically pre-filled with selected contact/deal.
3. Enter the message body to send.
4. Click send button to send SMS.
5. +Add Number button is used to add more numbers from your Ringcentral configuration page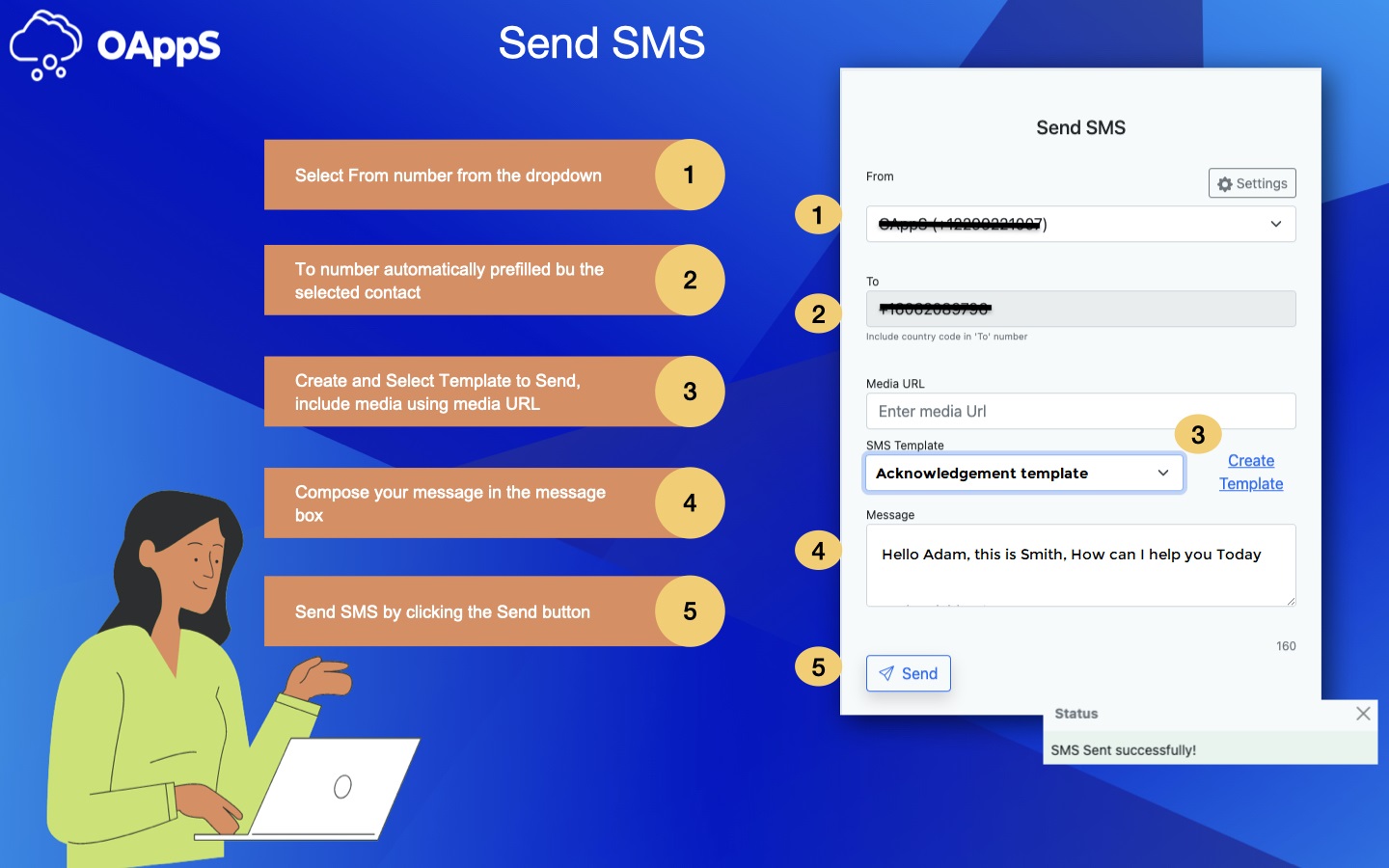 All set go , Explore Pipedrive-Ringcentral SMS Integration and contact us For any support
help@oapps.xyz