OMNI Channel Messaging Extension for Pipedrive
Texting is a powerful tool for Lead Generation in Marketing / Servicing / Sales and for many domains. Omni Channel Messaging tool helps one, to pack all the top messaging players under one roof. With the OmniChannel messaging solution, the user can Send / Receive / Automate / Manage the messages from all messaging services in one place.
Support for All Top Messaging services,

Send Individual or Bulk SMS in lesser clicks.

Reduce manual by Templates and Automatic messages

The same look and feel for all messaging services in one place,

Option to switch between services to manage messages individually also across all messaging services.



This plugin enables SMS communication between agents and end-users from Pipedrive User Interface. Install OMNI Channel Messaging extension from Pipedrive marketplace and follow the below steps to configure the extension.
Installation and Configurations
1. After installing the extension authorise Pipedrive service.
2. And subscribe OMNI Channel messaging extension plan as per organisation messaging usage. Free trial period available all plans Basic,Silver and Gold.
3. Please enter your mail id to manage your subscription in future.
4. And proceed to enter details to finish the payment process.
5. OMNI welcome page popup will appear after payment process, click on Proceed button
6. User can check the list of features in Glimpse of OMNI Channel page. For any missing features please mail us at
help@oapps.xyz
7. Skip Intro Page to Install Messaging services.
Services - Install
1. List of all supported services will be listed under Services tab.
2. Click on any service to get Install screen.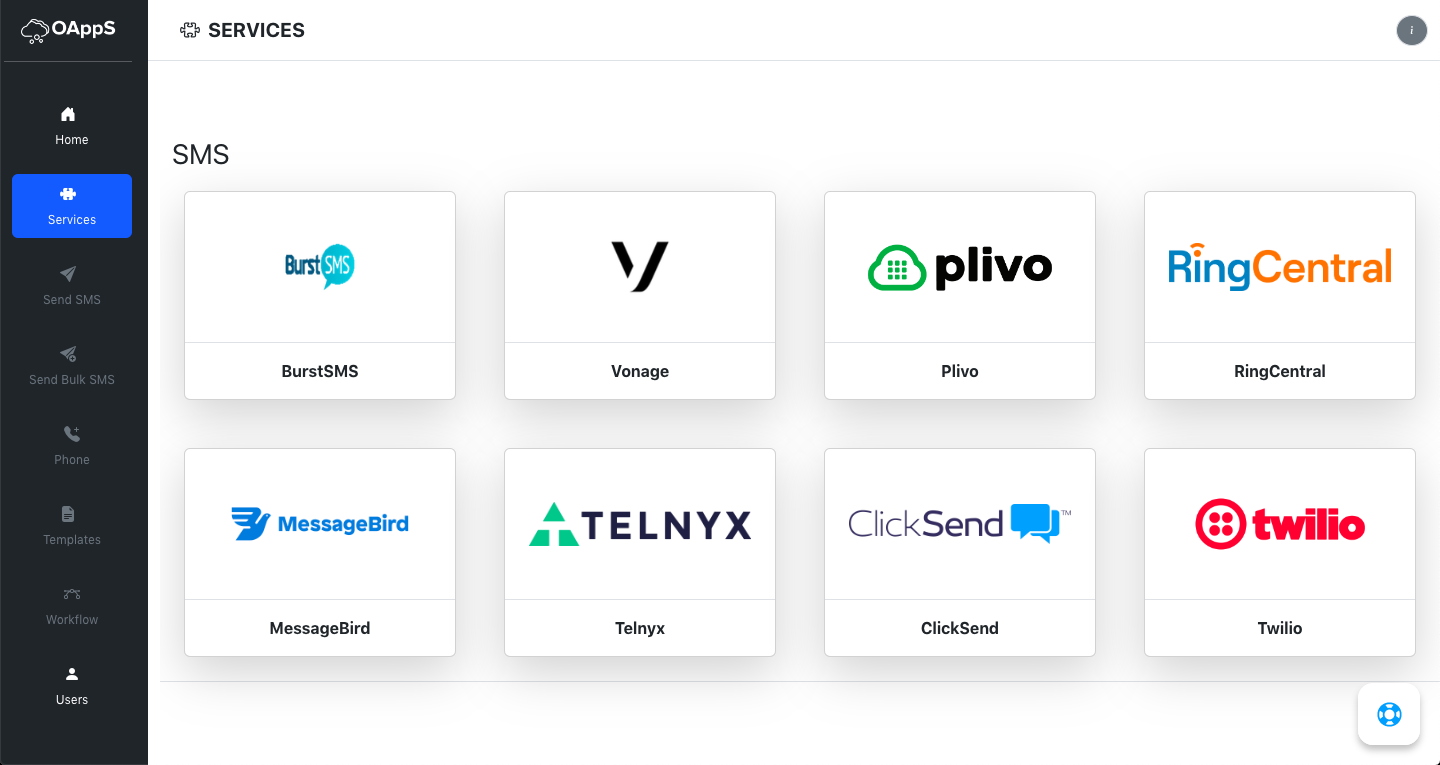 3. On Top right corner click on Install button.
4. Authorise the service and click on Complete Installation Button.
5. The SMS enable Phone numbers will be auto listed. Choose the number and map with corresponding friendly name.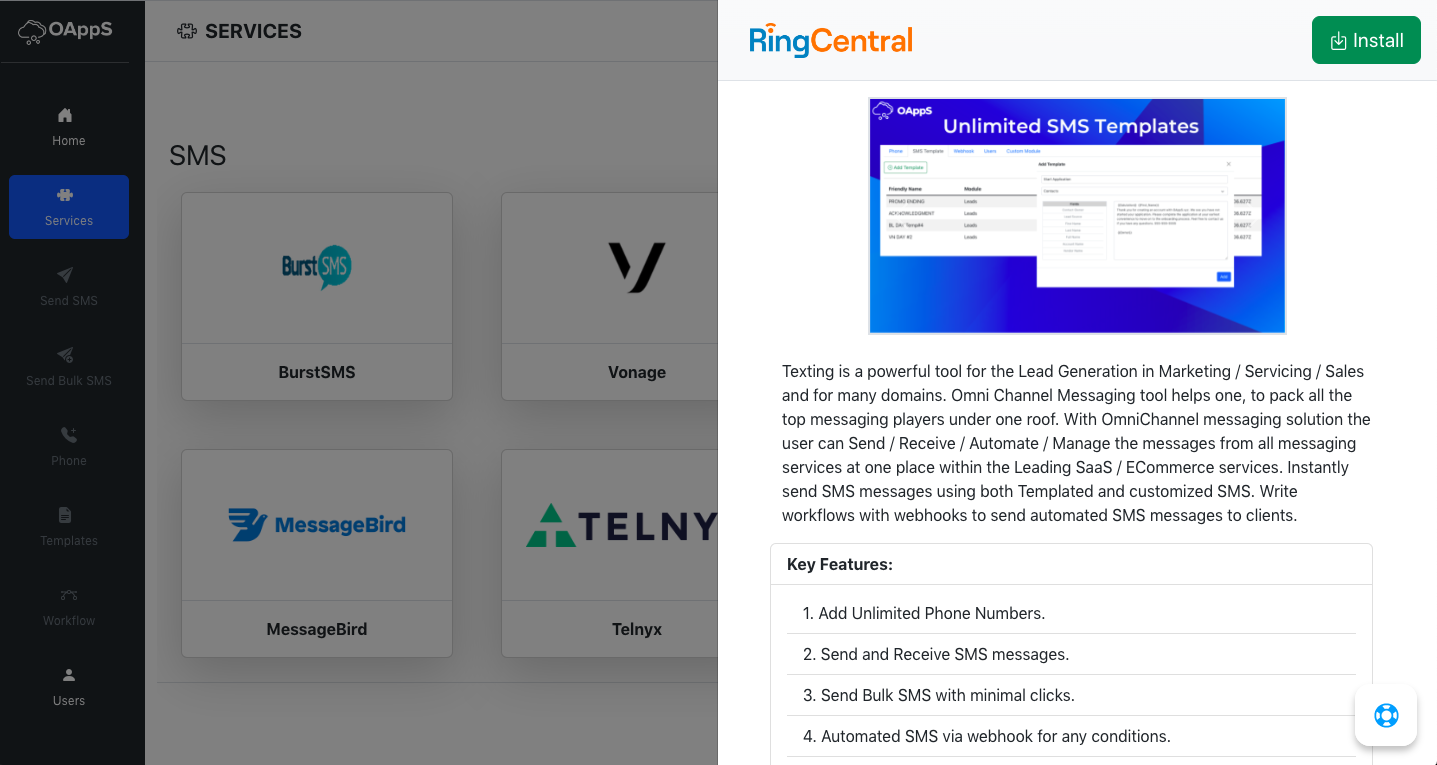 Templates
1. Click on Templates ( only available for higher plans )
2. Provide Template name.
3. Save the template message with Pipedrive mail merge Fields.
4. The template will be saved for future reference.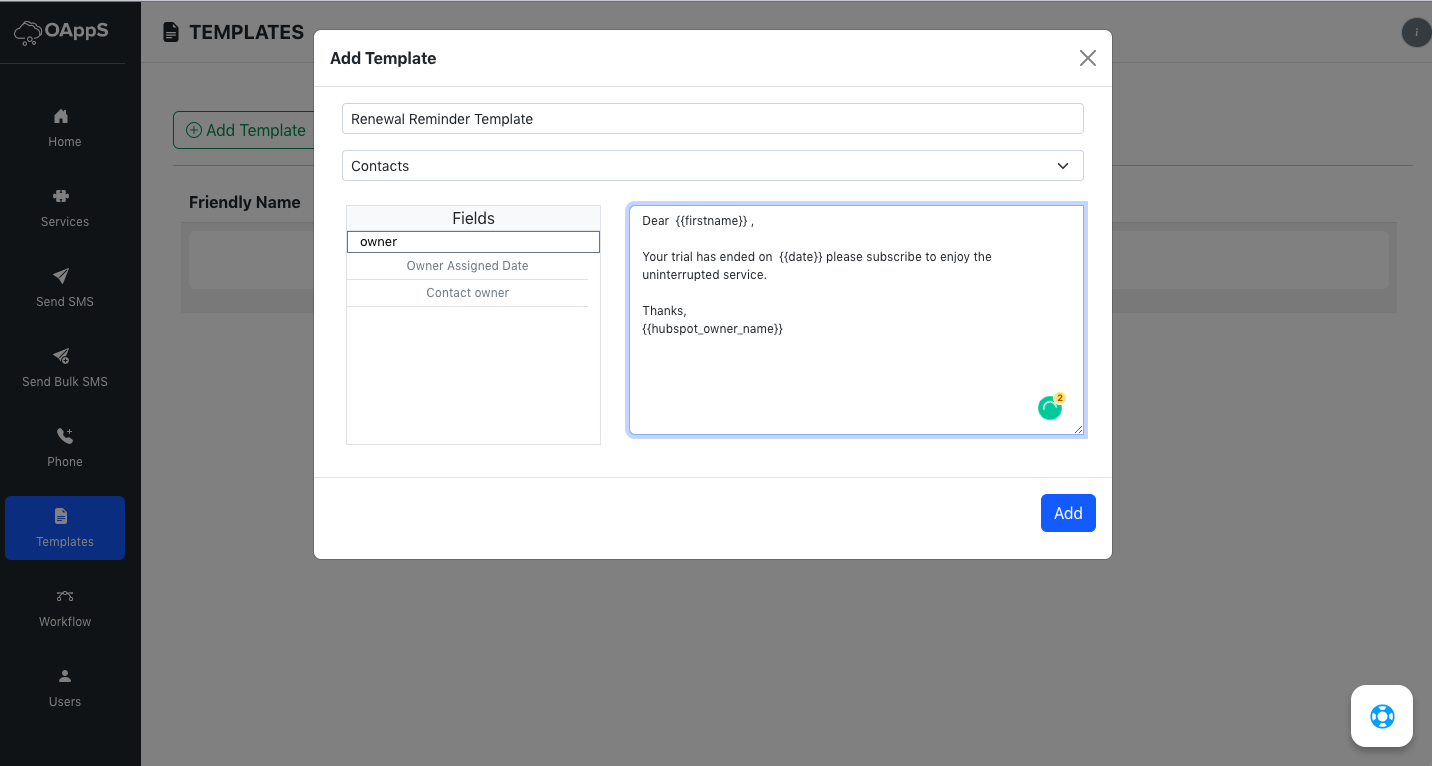 Send SMS & Send Bulk SMS
1. Click on Send SMS / Send BULK SMS option in Left tab.
2. Send SMS Compose window will be loaded with saved From Numbers. Choose the number.
3. Enter the To number and Select the template if available.
4. Click on the Send SMS button. SMS will be queued and sent to the selected To Numbers.